Greeting
I thank you very much for your patronage.
We marked the 85th anniversary of our company's foundation and all the employees celebrated it.
We would like to make various attempts in order to celebrate 100 years.

1.Change of our company name
AQUAPASS Co., Ltd. started in August 2011.
By adopting our manufacturing brand name as our company name, we show our determination to devote ourselves to quality.

2.Separation of our industrial equipment manufacturing division.
Imaizumi Co., Ltd. is a company in the same sector.
Potential of this sector is very high and
We will promote strongly new development in the environmental field.
Challenge to Change; this is our keyword.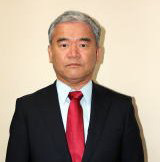 Company Profile
| | |
| --- | --- |
| Company name | AQUAPASS Co., Ltd. |
| Head office registered | 325-3, Kitanokouchi, Arita, Nishimatsuura, Saga, 849-4166, Japan. |
| Established | June 30, 1957 |
| Capital | 10 million yen |
| President & representative director | Koichi Imaizumi |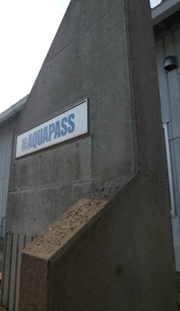 Our goals and Vision
We believe in cleaning products that uses water. We must product the local environment for all children around the world who continue to laugh and to have hopes, in order that they are safe and can live pleasantly.
Even if the technology is difficult and no matter how it takes time, we never give up. Our goal is the standard that we can clean with water only.
Planning
We bring the conceptualization to the systematic problem solving in the production process for various industries.
Design & system planning
We design the machinery and systems to accommodate the customer's needs through careful analysis and creative innovation.
Product
The high-tech machinery is produced by skillful and highly experienced people.
Business item
Cleaning division
Coated parts, Lithium ion battery cases, HDD component parts, SMT parts, IC packages, FPC boards, Glass plates, CCDs, etc.
Industrial machinery division
Automated inspection machinery, CNC manufacturing machinery, handling machinery, Material handling machinery, etc.
Automated machinery
Planning, Design, Manufacturing of the machinery, Automating production lines
History
April 1925
Imaizumi Genichi, the former president, established this company at Arita, and Imaizumi Hirokiyo invested into the manufacturing machinery and expanded its size. Then, we began to focus on the production of dice and pottery related machinery.
June 1957
Company name was changed to "Imaizumi Iron Works Co., Ltd."
April 1970
Succeeded in producing the automated machines for the pottery industry to reduce the human intervention.
April 1980
To create the industrial machinery, engineering service department is newly created to improve the quality in designing and manufacturing, and develops automated machinery, material handling machines, and various checkers to meet the customer's needs.
March, 1989
Yoshihiro Hirakawa, the third generation has conducted research and development. As a result, Ultrasonic Continual Cleaning System "Aquapass", which has been patented, was invented. The first Aquapass was delivered to customer.
July 2006
Headquarter was moved to a new site for business expansion, and Company Building was newly built.
June 2009
AQUAPASS won the following award.
"Year of 2009, enthusiastic design & manufacturing company of the small and medium size among 300 companies"
April, 2010
The delivered number of "Aquapass" has accumulated up to 400.
August, 2011
Our company name was changed to AQUAPASS Co., Ltd.
Imaizumi Kosho Co., Ltd was launched as a subsidiary.